So I ended up purchasing this car off Niall a week back. Seems like a genuine car with a ton of paperwork and one of the cleanest 306 interiors I've ever seen.
I've basically just been driving it around, leaving it alone until I broke down on Monday, it wouldn't be a Peugeot if it didn't break down right?
Anyway, turns out the injector o-ring was split and it pissed fuel all over the engine bay claiming the rocker cover paint with it. A fresh new o-ring later and a glug of petrol and she's fresh as a daisy again.
I also hit a pothole and put a bulge in a front tyre which means I need to start deciding which tyre brand I'm going to go with.
The plans for the car are to just continue to do subtle tidy up jobs, give it a good service and probably just leave it alone / drive it as it is.
# Servicing Parts #
- Gulf Competition 5w40.
- Bosch Oil Filter.
- Bosch Fuel Filter.
- Speedo Sensor.
- TIM Oil Pressure Sender.
- Injector O-Rings.
# Outstanding Jobs #
- Replace split crank oil breather pipe.
- Change oil, oil filter and fuel filter.
- Replace broken TIM oil pressure sender.
- Replace intermittent speedo sensor.
- Cut another 1/2" section from bonnet and fit rubber lip where boost pipe fouls.
- Wire up PAS to separate switch/relay as currently wired to radio live.
- Move / mount gauges in nicer position. 
- Purchase and fit boost gauge.
- Replace pink silicone piping.
# Spec List (27/04/2016) #
- Omex 600 ECU with modified Omex loom.
- Fully rebuilt XU10J4RS engine (done about 5,000 miles).
- Eaton M45 charger kit.
- Forge intercooler.
- Tial Q wastegate.
- New Nissens radiator.
- Full Longlife exhaust with sports cat.
- BCR7ES Sparks.
- Bilstein B8 front shocks with Eibach springs.
- Rose jointed drop links.
- "Stef" Rebuilt rear beam (not even done 500 miles).
- Bilstein B4 Rear shocks.
- Speedline Turini 16" wheels.
- Pilot sport 3 tyres on front (no more than 2k).
- Eagle F1 tyres on rear (about 5k left in them).
- Megane RS Brembo brakes (very recently professionally refurbished).
- Brembo pads and 305mm Brembo Discs (front). 
- Braided Lines.
- Rebuilt rear callipers.

Stereo:

- Kenwood Bluetooth IPod head unit.
- Focal Component speakers (front/rear) & Boston Acoustics AMP.
- Extra sound deadening, speaker quality great and road noise is reduced.

Interior:

- TIM Oil pressure gauge.
- Wide band lambda sensor (AFR) gauge.

- RX8 front seats & GTi6 rear seats.
- Blue S16 carpet.
- Purple suede headlining.
- 406 auto dimming rear view mirror.
- USB head unit charger / audio connection.



Misc:


- Electric PAS mounted under the boot floor.
- Cibie Blue masks (complete with box).
- Auto head lights & auto wipers (Bosch flat blades).
- Battery relocated to boot.
# Pictures #
1) Missing bolt on the supercharger... 

2) The rocker cover after petrol did it's work to it.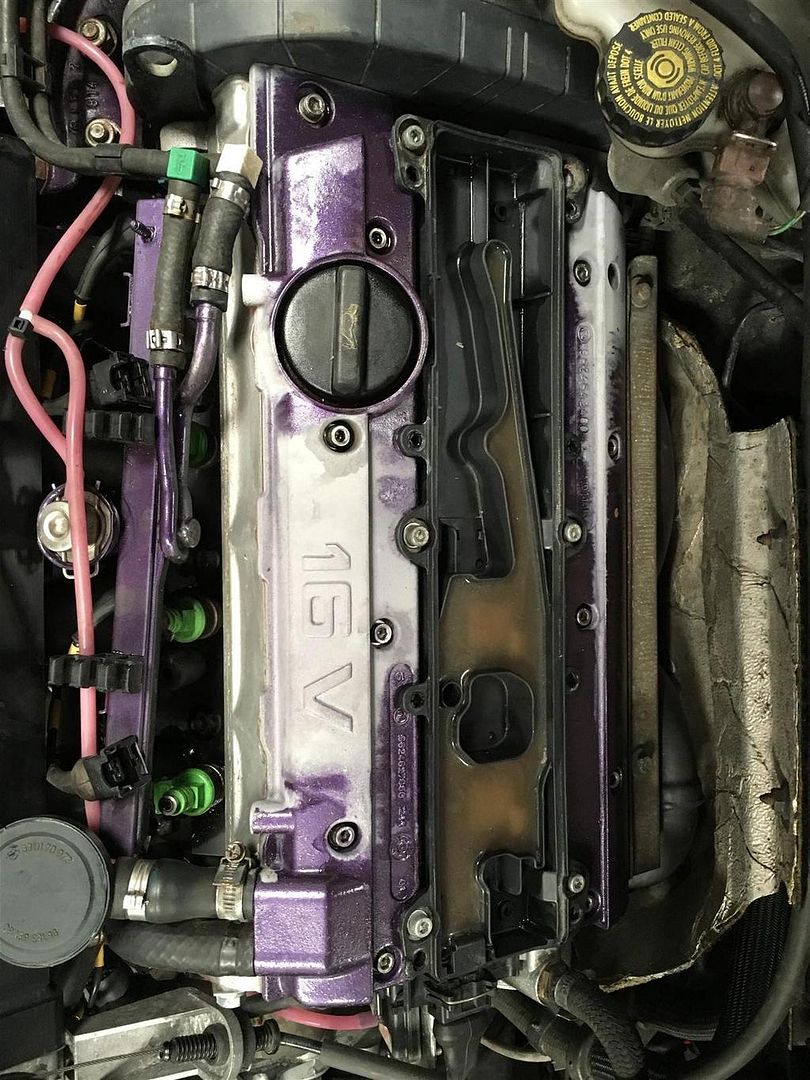 3) The culprit injector o ring!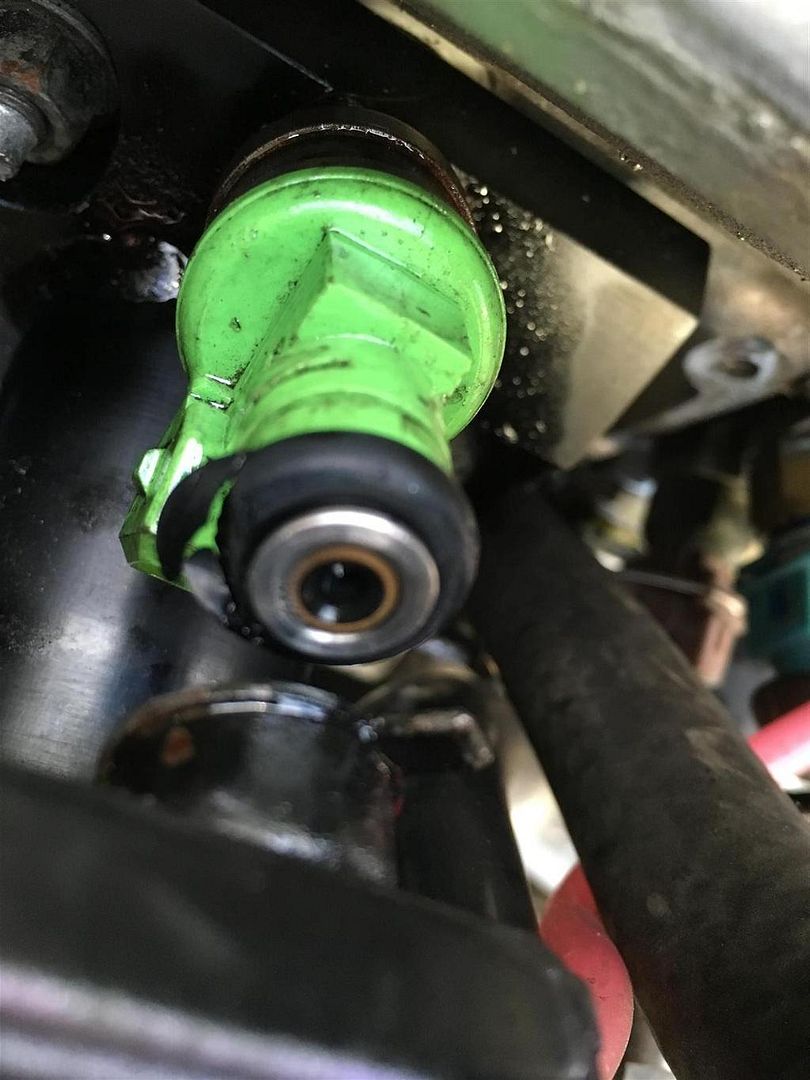 4) The fleet.
5) A few snaps the day after picking it up.