08-06-2012, 08:05 PM (This post was last modified: 15-02-2017, 09:16 PM by zx_volcane.)
Time to start a project thread now its turned into a project
Picked up a 3 door zx volcane in black a while back, been looking out for one for ages as already have a collection of 5 doors, but 3 doors are hard to come by.
So here it is on the way back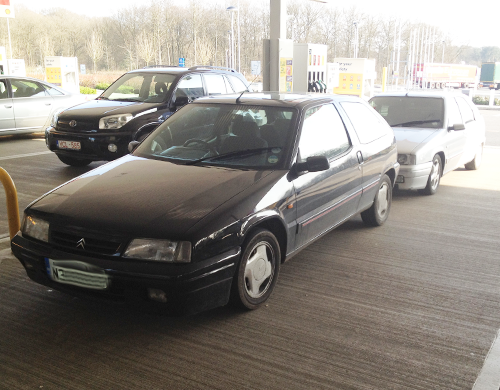 and in the daylight
First thing was to get some better wheels on as the zx alloys all had crap tyres, enter a set of 205 speedlines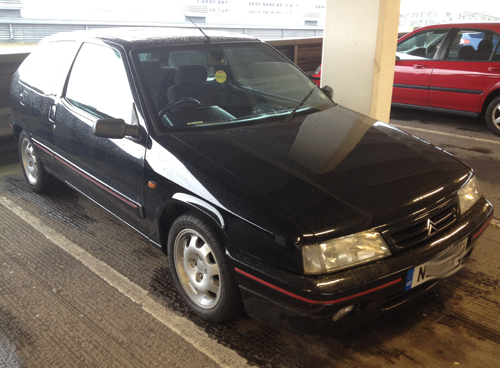 Ride height was a bit ridonkulous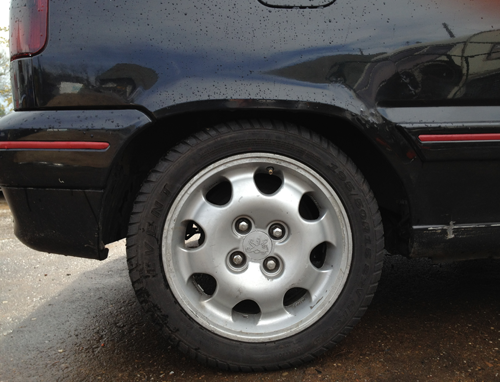 Told it had a 306 replacement back axle put on it, maybe an estate, not sure but it was high!
So set about dropping the rear, had a seized axle from another zx that I gave a good bashing to see if it was worth reconditioning and swapping over, it wasn't :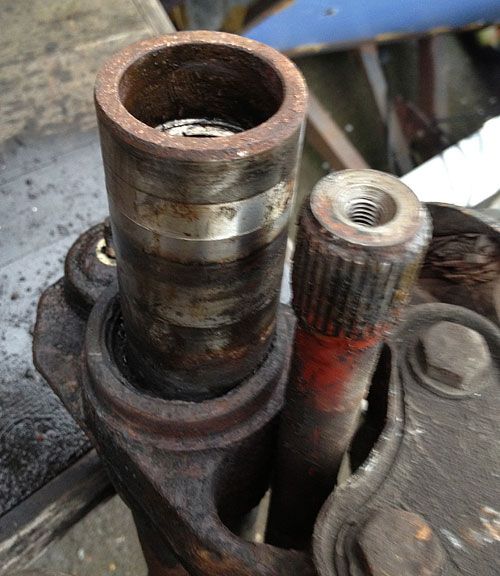 So set about trying to lower the one that was on it.
Gave it two attempts and failed and broke a sledge:
So busied myself shimming the gov and replacing the cradle with with a transit one:
3rd time lucky
Dropped the axle from the car and found a bigger sledge and spent a day knocking the crap out of it
Success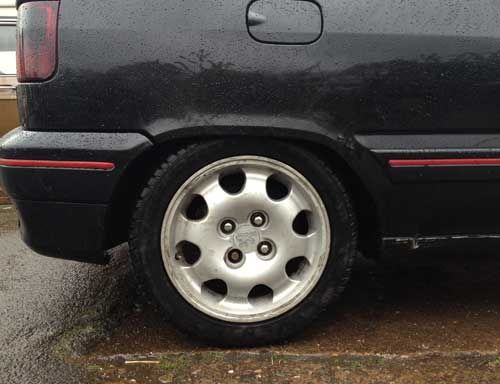 Put in the volcane anti roll bar as was thicker than the 306 one.
Lowered the front to match, but can't find any photos of the progress
Basically replaced the shocks with bilstein B4's, lowering springs, new drop links, and new top mounts and bearings.
All good for literally a day then this happened: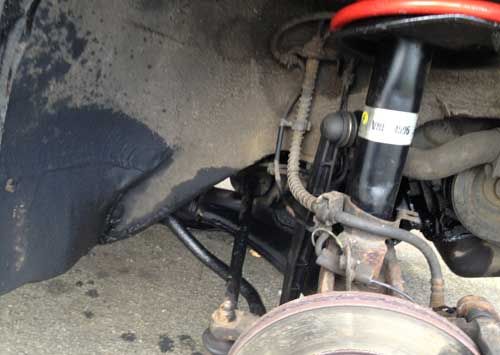 catastrophic oil leak from headgasket
see here, a bit of gasket that fell out as I loosened the head studs :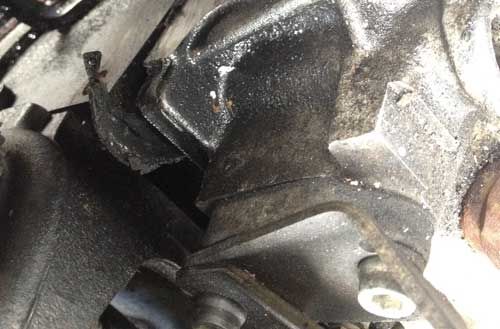 urggghhh, so then had the joyous task of doing the headgasket
Did the the cambelt and waterpump at the same time.
Oh and changed the turbo because it was whistling slightly, only to find out the one I'd replaced it with sounds like a full on police car.
Also fitted an MBC whilst it was off
Replaced the bottoms arms and balljoints and TRE and got the car tracked, so all the front suspension has been replaced now.
the p bushed were both mashed
also chucked on some bilstein b6 shocks on the rear as the ones on it were knackered. Think you can just about see the braided brake lines I fitted whilst the axle was off, again the rubber ones were both completely shot, to the point I actually managed to tear one with my hands it was that badly cracked.
So I'm currently waiting for some gti-6 brake discs to turn up to go with the callipers I have had for ages now.
And it  seems down on power since the headgasket, turbo change and MBC fitting. Still boosts ok, and turning up the fuel just destroys my mpg, took it on a motorway run with it up half a turn and literally thought it had sprung a fuel leak.
apologies for length...