Hi All,
Club stickers are now available for 2017. These are cut by myself and can either be posted or collected at shows. These are external vinyl stickers approximately 210mm x 55mm but are also available in other sizes or in an internal reverse cut (for inside windows) upon request. The prices below cover my cost, postage, envelopes etc but are mostly made up of a donation to the club.
Single:
£3.00
Two:
£5.00
Postage:
£0.70
This is payable as a gift to "payments@306oc.co.uk" and please remember to include your order, username, real name and address in the payment note.
Colours currently available are, White, Black, Anthracite, Green, Lime, Orange, Light Blue, Blue, Red, Pink, Gold, Silver, Purple, Butter Yellow, Reflective Yellow and many others.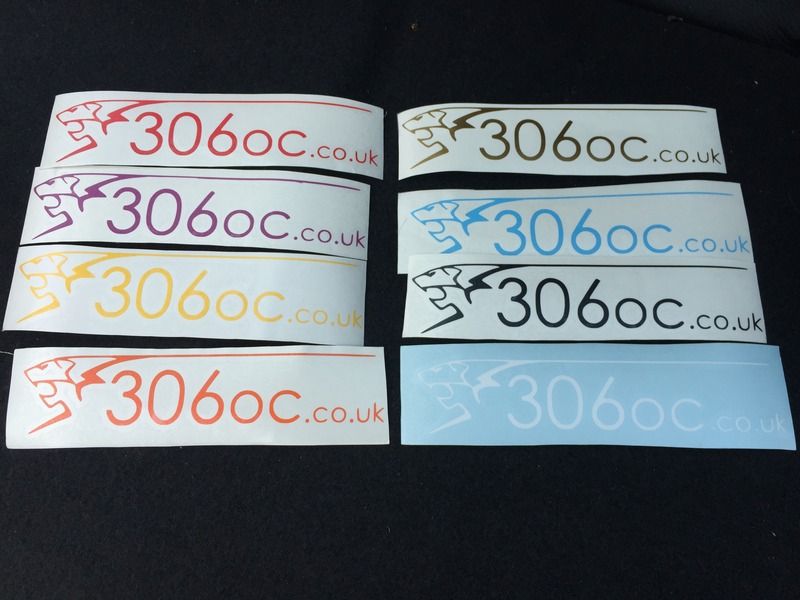 I work away during the week however I will do my best to get these posted in a timely manner. White is always held in stock but other colours are cut to order so may take longer.