After losing my licence and getting 6pts I needed something cheap to insure so I bought this neat little dragon green 1.4 for £250.
Mods
VR6 OBD2
Ram air induction kit
3"Jetex s/s catback system
5stud hubs
VR6 brakes
Ebay coilies
Remap (came with the engine)
15" VR6 BBS wheels
This is how I bought the car on some crap 13":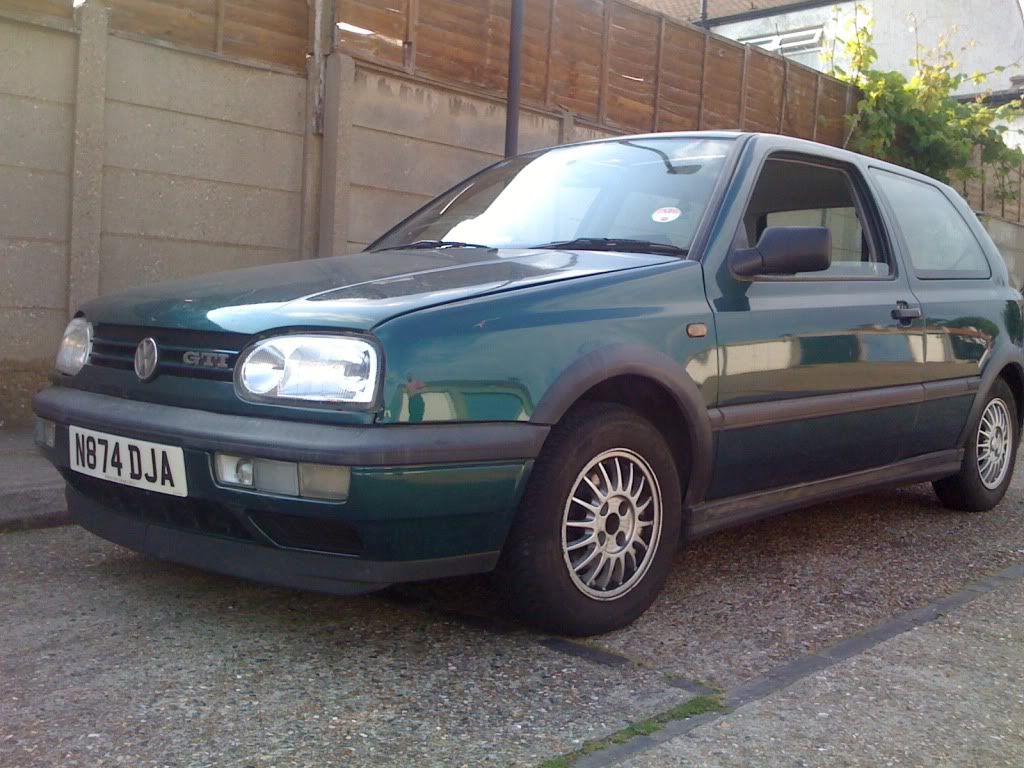 First thing I did was get some ebay coilies had help fitting from my mate Steve and then fitted these wheels off my bros old scirocco :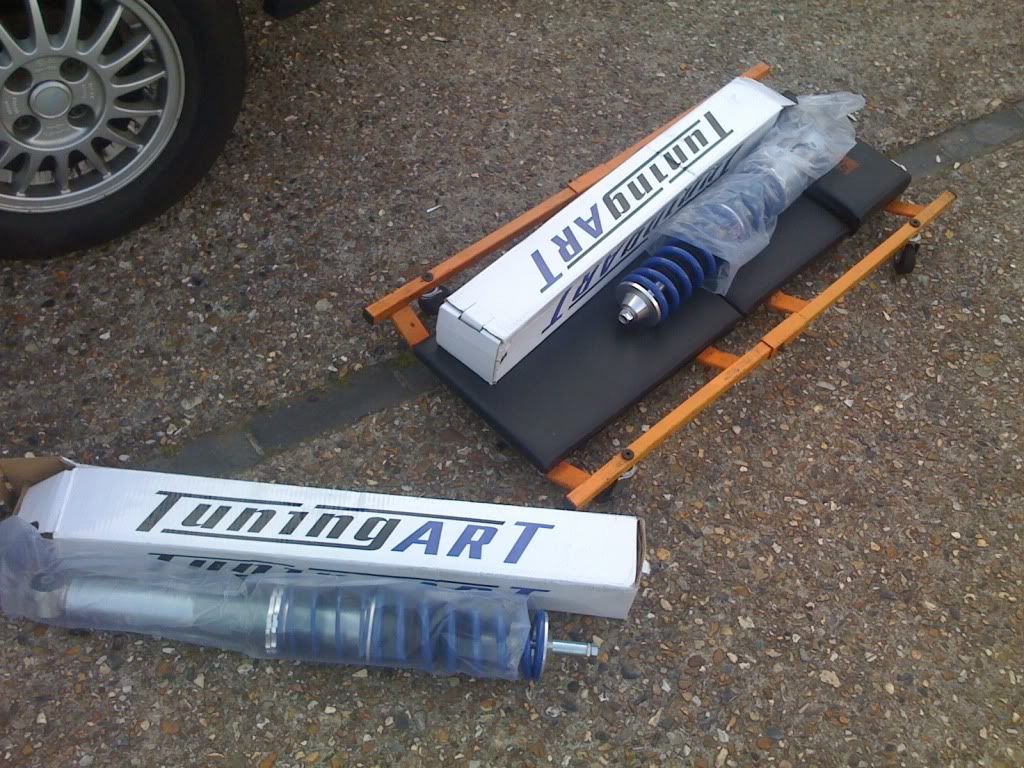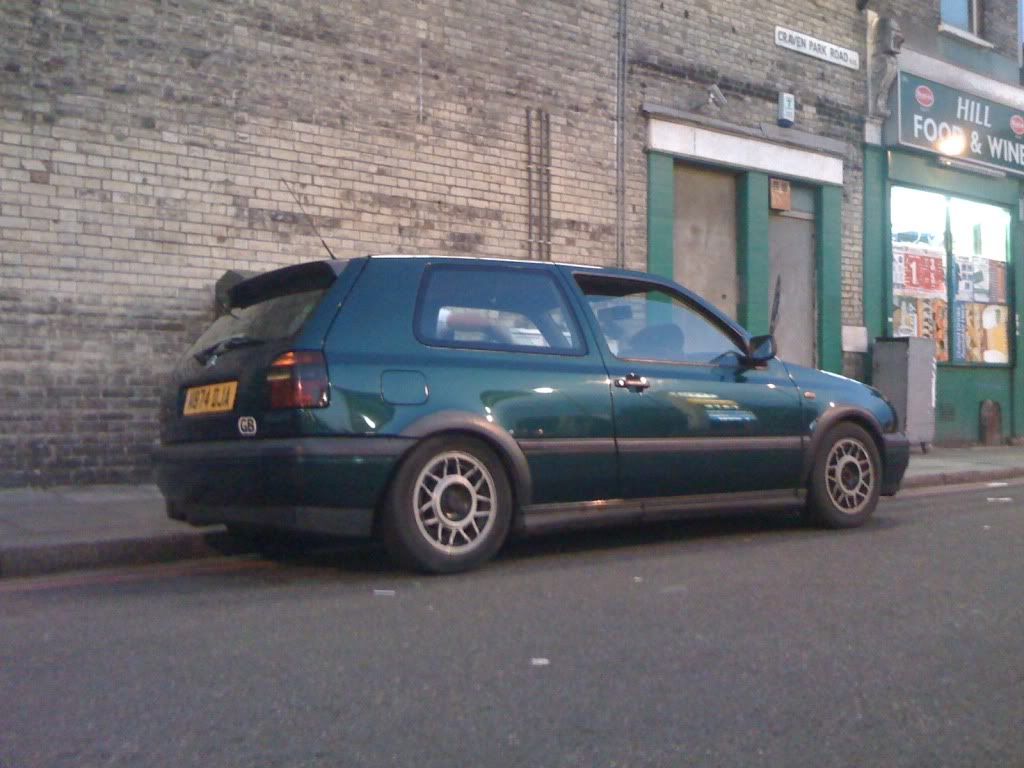 My bro then killed my engine driving it home from work one day and thats when we decided to vr it. my bro had a spare mulberry vr6 obd2 lying about and and we got to work making 2 cars one

Werent many hiccups as it was already a mk3. So this is what she looks like now, still needs a bit of tidying but at least it all works: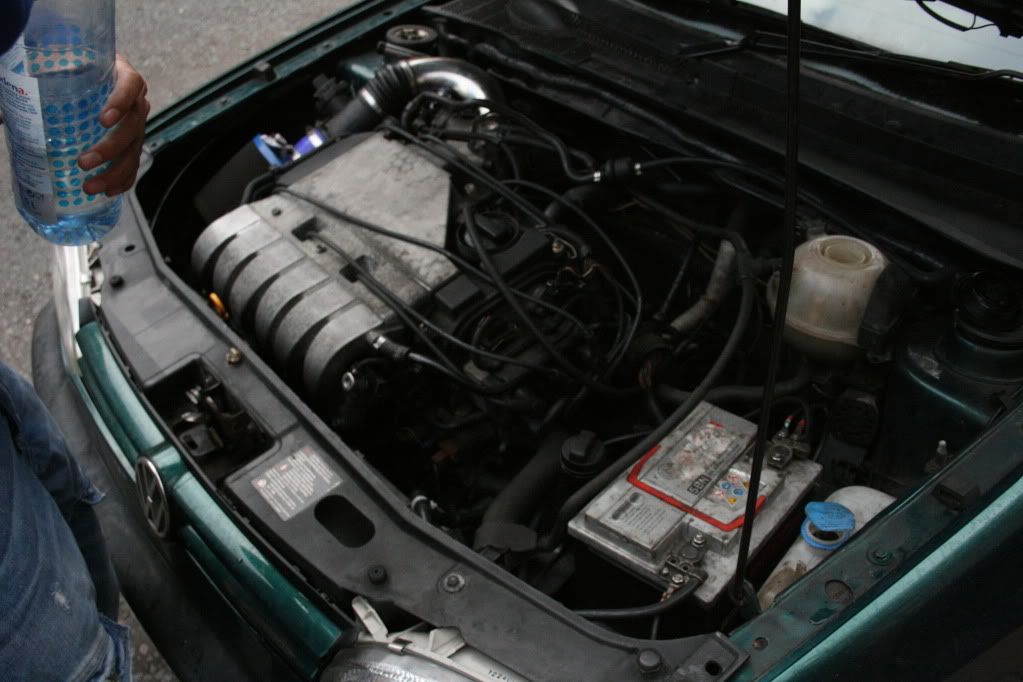 Fitted 5 stud hubs and vr6 brakes all round with green stuff pads and drilled and grooved discs.
Tried out some camber with a couple of washers... I think i need to do this properly as I got camber shims at home:
Just won these on ebay for £50 not bad at all but i'm not sure on what colour to refurb them in, tempted to go white or gold...
Thats it for now i'll keep this space uptodate

Kaeten M.