So.. I'm new to here.. Just recently been bitten by the Derv bug and quickly found myself with 2 5dr 205s, a yellow ex-taxi A/Cd one with an NA 1.9 diesel motor and another pristine one owner with the 1.5 TUD motor. 2 weeks later another white 3dr 205 GTI replica with yet another 1.9 non-turbo XUD in it. Things were looking alarmingly boost-free until I caught wind of a repo'd 306 estate, year 2000, with Bosch pump and everything, which for a low price i could have everything i needed off of it before going to the scrapyard. Obviously the idea of a 2dr 205 happily whistling and boosting about intrigued me

... To cut a long story short a fourth car made way into my growing Pug stable, the only problem being when i open the bonnet i find myself baffled by the setup i see.. the rocker cover is not the same as i've been accustomed to see on XUDs, neither is the dipstick surround thingie and an alarmingly high amount of wires for a mechanically controlled non ECU car.. and i found myself thinking it's the semi ecu-controlled Bosch pump setup maybe? Can anyone weigh in on this? Anybody recognize the engine maybe?
following pics off Photobucket.. excuse the mobile-camera resolution..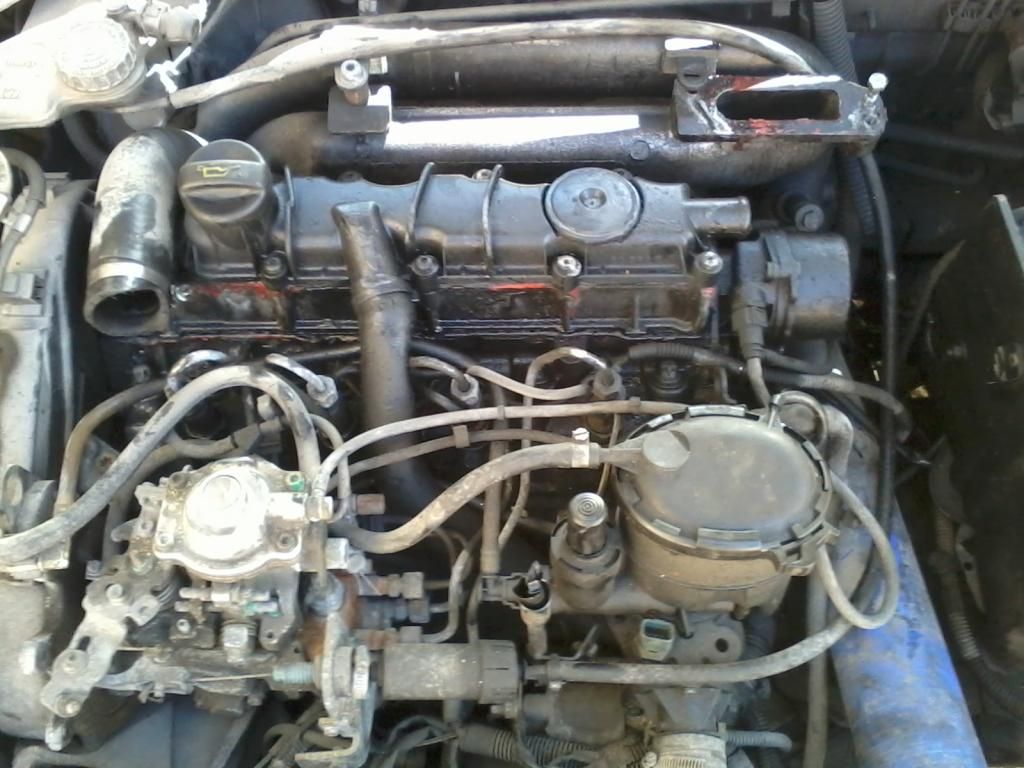 a bit better angle maybe..
the interwarmer was already removed in these pics for better recognisation chances.. please reply soon and thanks for any help!!