Well the time came to get something new. 
Reasons for a new car:
1.8 does 18MPG.

Estate requires more money and has crash damage so it will never be right.

Fed up of spending time under the car just to keep it going.

Something thats nice to be in for 300 miles a week.

Something more professional for work.

Someting good for towing.

More time to focus on the 1.8 track project.

Need an estate for sailing kit and moving flats in london.

Reasons against a new car:
As many of you know ive been a bit arsey and blunt on the forum but also in real life. This is normally lots of whining over the cars and I dont want to spend as much time coaxing every bit of life out of it. 
=================
Once I had decided that I wanted to get something else the question was what? I had an undisclosed reasonable budget and its amazing for what you can get for the bottom half of four figures. Car needed to be comfy, affordable, better than 18mpg, great condition, and essentially a good deal. I started looking at V70s and 9-5s and realised that these were a little big and there were plenty medium sized estates. I spoke to Ruan about the V50 and he provided lots of advice. I spoke to Atterz about his 9-3. The V50 is essentially a focus and the 9-3 is a vectra. Diesel or petrol? Ideally diesel for many miles... but in the end I ended up getting a petrol...
So I present to you... my new car... a Saab 9-3 Aero SportsWagon . Aero spec so its got the leather seats and the infotainment 3 system with a decent audio package. And as for the engine its a 2.8L V6 Turbo with 250hp. Exactly the same as Atterz's but in black with a charcoal interior.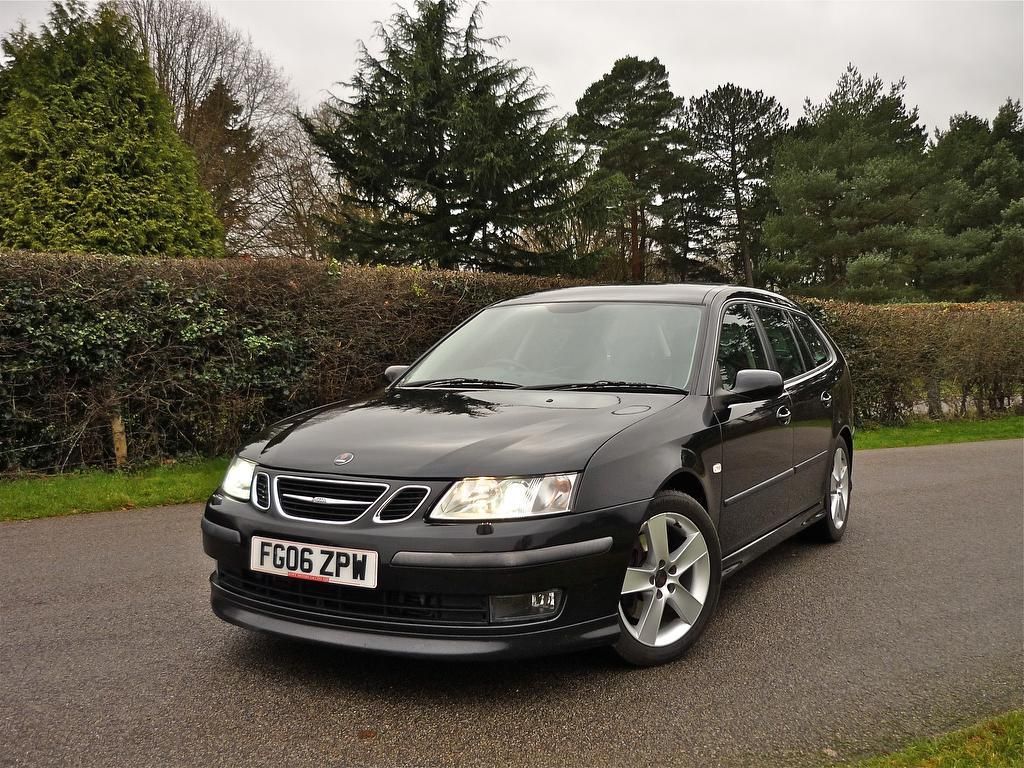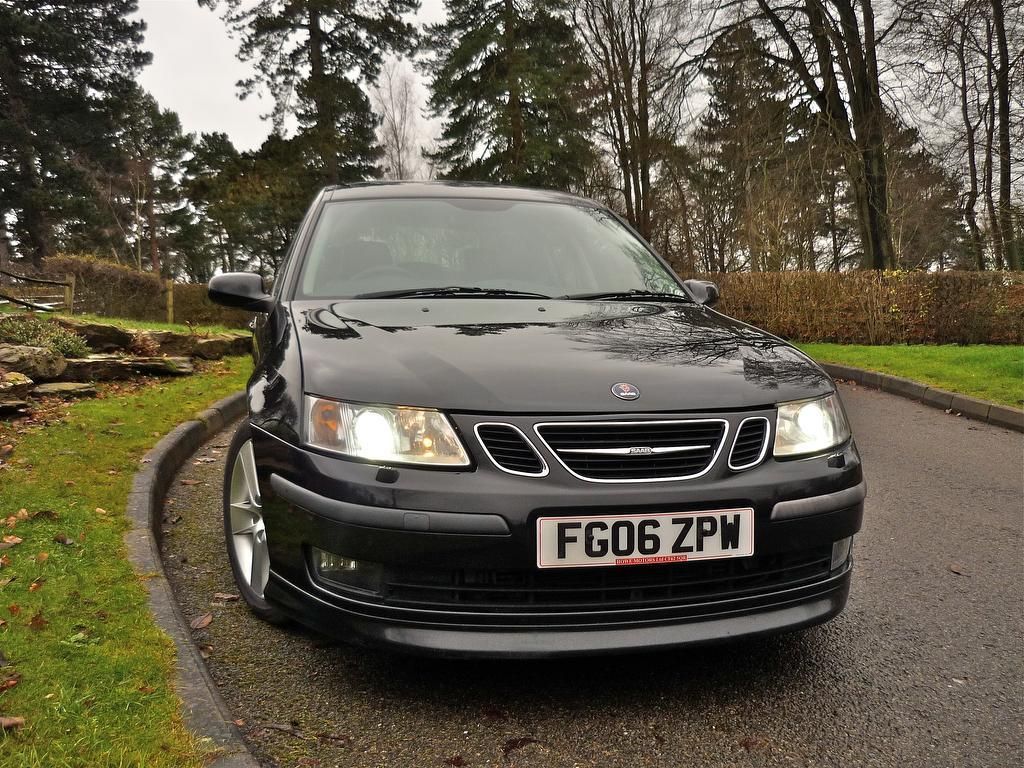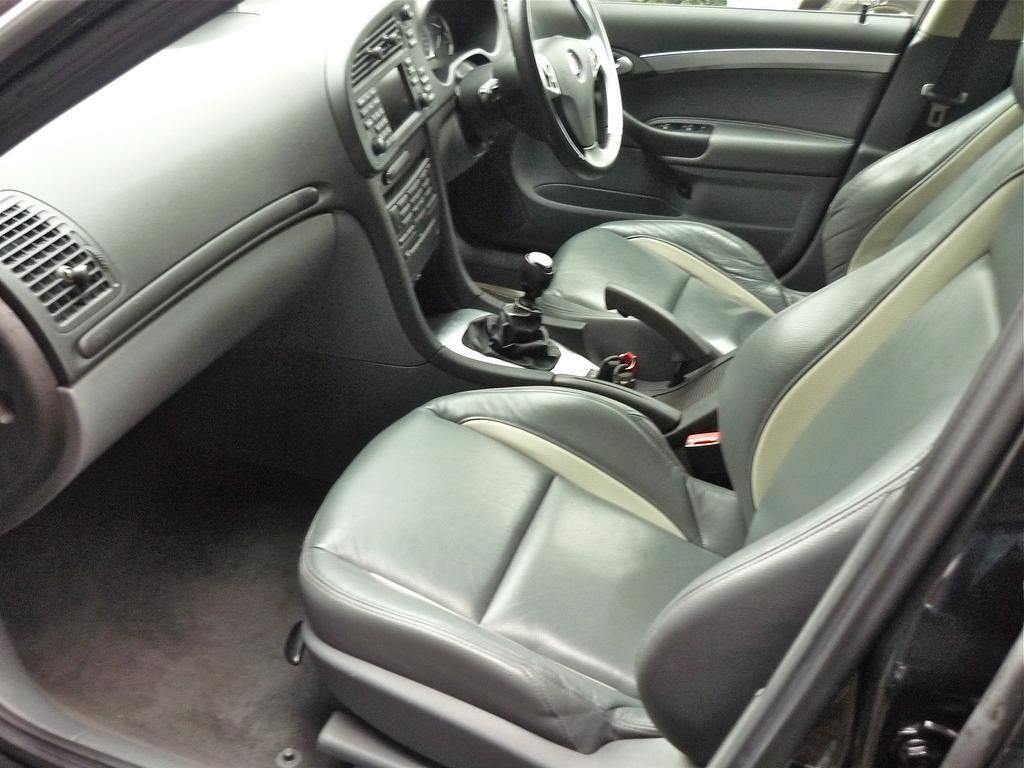 and then the first photo I took of it in its natural habitat...
Im very happy with it. Its lovely and smooth to drive and its extremely comfortable. Its very fast but there is no drama to it. The 306 feels more naughty and better when you put your foot down. This simply wafts along and when you put your foot down it easily becomes too fast.
---
Also just to put everyones mind at ease I will still have a 306. The 1.8 project will continue. I will be keeping bits off the estate as spares and breaking the rest of it. The 1.8 will be garaged until I find a phase 3 diablo 3 door. Engine swap, stripping etc and the new 3 door will be a track car. Once all the goodies are off the 1.8 it can be broken and scrapped.