Its hard for me write this but this may need to be done.
Due to me being stupid this weekend I have ended up having to go to court. For this reason I regret to have to sell my pride and joy. From the day I got this car I spent hours enjoying it, working on it polishing it. Since owning her she has had regular services and oil changes and regular maintainance to keep her running well. Here are the following specs
145,000miles odd will confirm in the morning
Gti/rallye/engine fully rebuilt at 110,000
New thicker repair gasket (to be safe)
New bottom end bearings
Complete rebuilt head via Pug Racing
Peter T stage one exhaust and inlet cam
Rich W lightened flywheel and pullie
Removed resenator box
Recently replaced cambelt and pump.
New valeo clutch and clutch cable (less than 500miles)
Compbrake quickshift
Pugracing gear rods with new bronze bush
Group N upper and lower engine mount
Vibratechnis group N gearbox mount
Brand new Nissens rad (purchased this month)
Powersteering Relocation kit
Bilstien B8s on eibachs lowered 30mm
Vibratechnics P bush
Recently fitted front bushes and droplinks
Imaxles xsara oilite conversion rear beam
Hybrid arb
Pug racing beam mounts
Xsara steering rack new arms and ends
Scorpion exhaust with decat
Black masks with 6000k hids
Seat leon cupra spliter
Omp bolt in cage
Carbon fibre wrap doorhandle surround
Carbon fibre mirror covers
Carbon fibre wrap inner mirror covers
Corbuea targa bucket seat mounted on Omp mounts
Omp steering wheel
Aftermarket 15" alloys with bridgestone and bf goodrich tyres.
Please note if you are after a quite car this is far from that due to the soild mounts. This car was built to be a fun road/track car.
Bad bits
The bonnet is starting to rust by the washer jets
Also a small bit of rust is starting to show on the bootlid and by the Rallye writing on the rear
The passenger door has a dink from previous owner
The exhaust baffes do make some noise and isn't quite in the right position due to my bad welding.
A noise can be heard while driving sounds like driveshaft bearing. Changed clutch and gearbox to try solve this but the noise is still there. Has not affected the car in anyway.
Part from the small usual dinks that is it.
All of the work I have done has been added on my project thread but i will take some photos of the bits mentioned above.
I would like this car to go to someone who is going to enjoy it as much as I did, and look after it as much as I have.
Taxed till end of November and mot'd till June
For this reason I willing to let her go for £2200 ono
Will include 306 rack with new unfitted arms
Spare Gearbox
21mm tb with a snapped bolt
5 litre of new silkolene pro s / Titan s
New super4 spark plugs
Oil filter
I'd hate to take her to bits so someone please buy her. These cars are getting very rare and id hate to kill one off.
Will post more recent photos soon
Hovis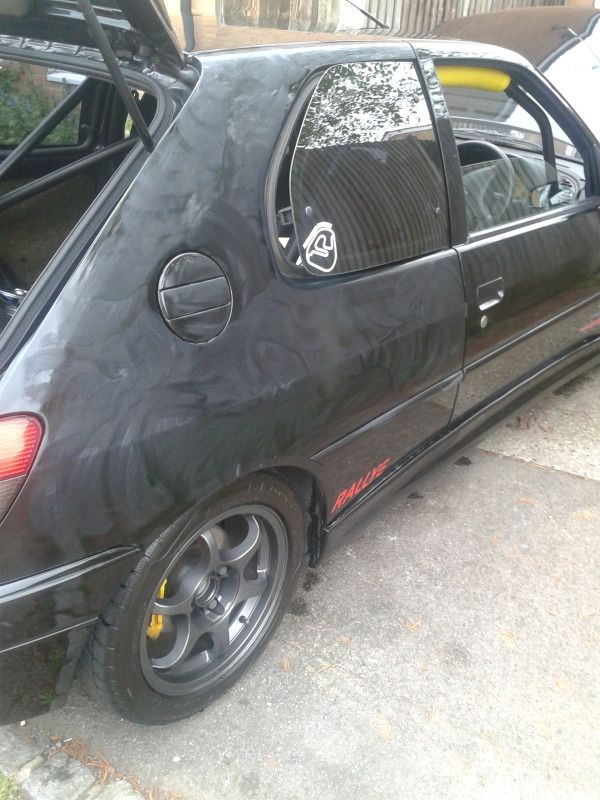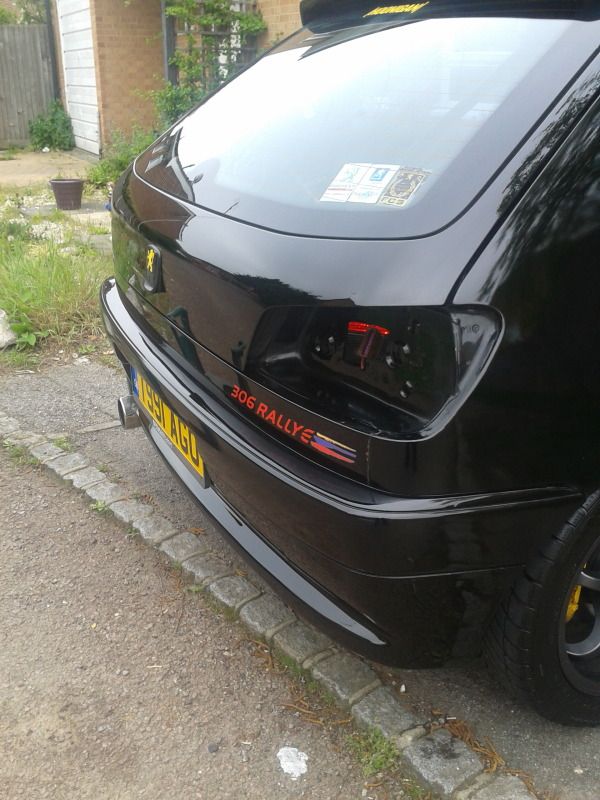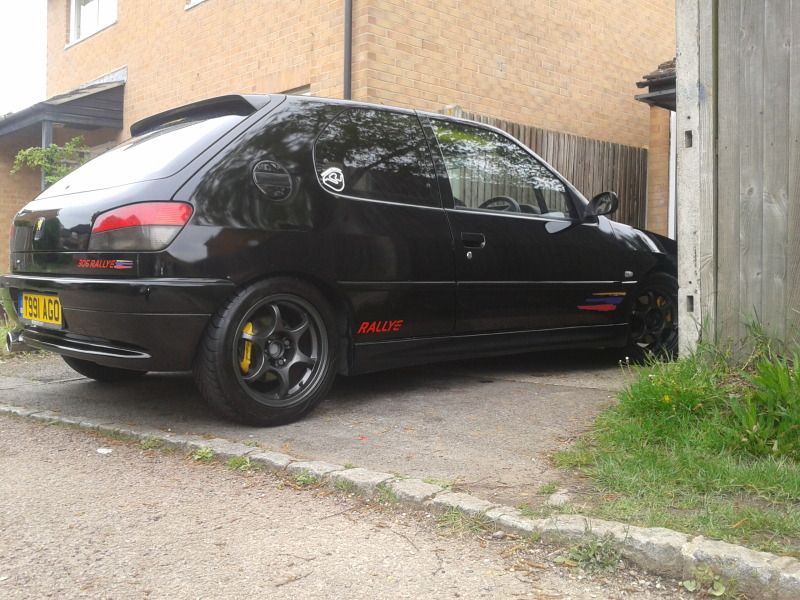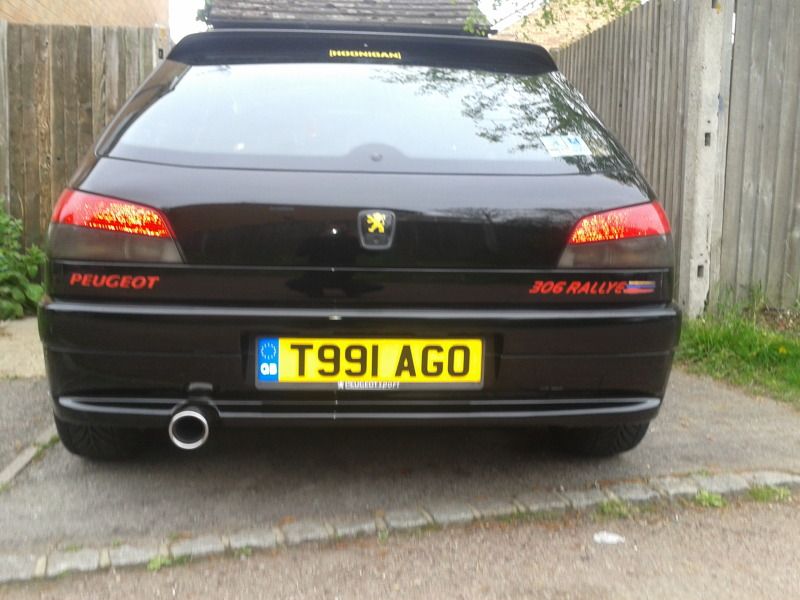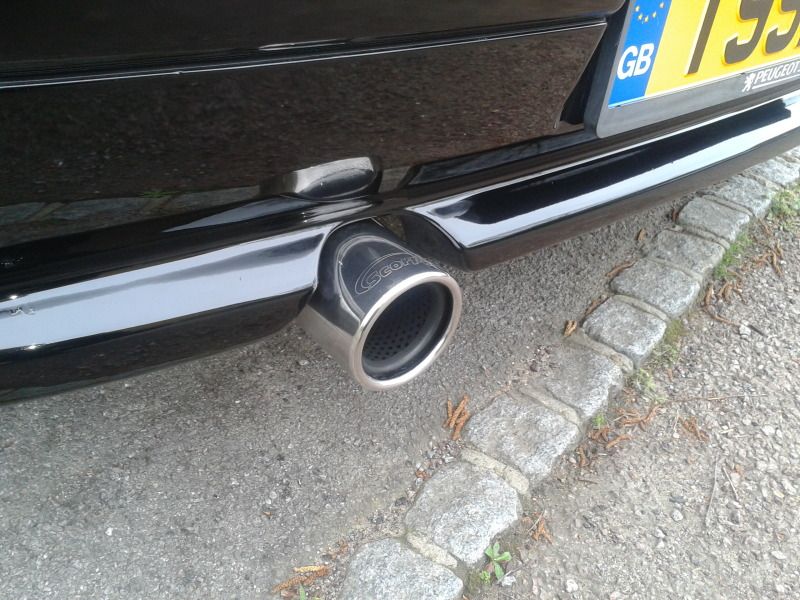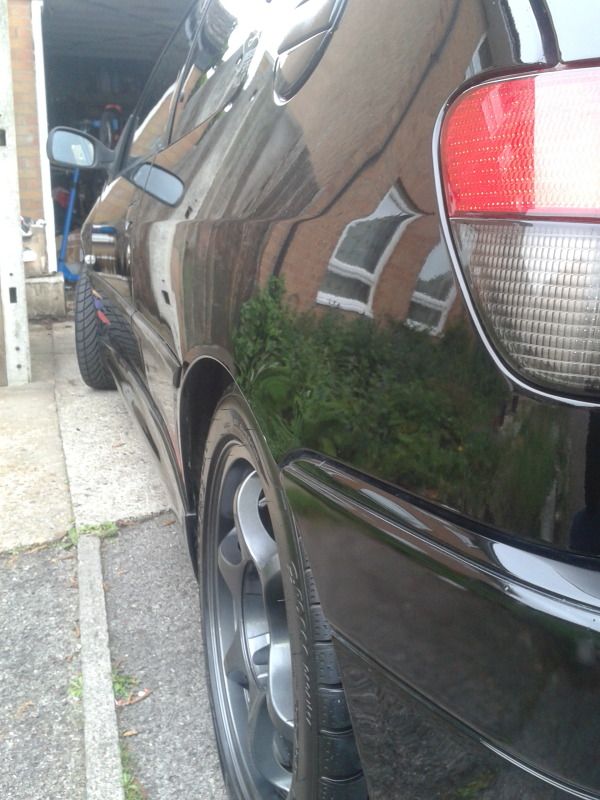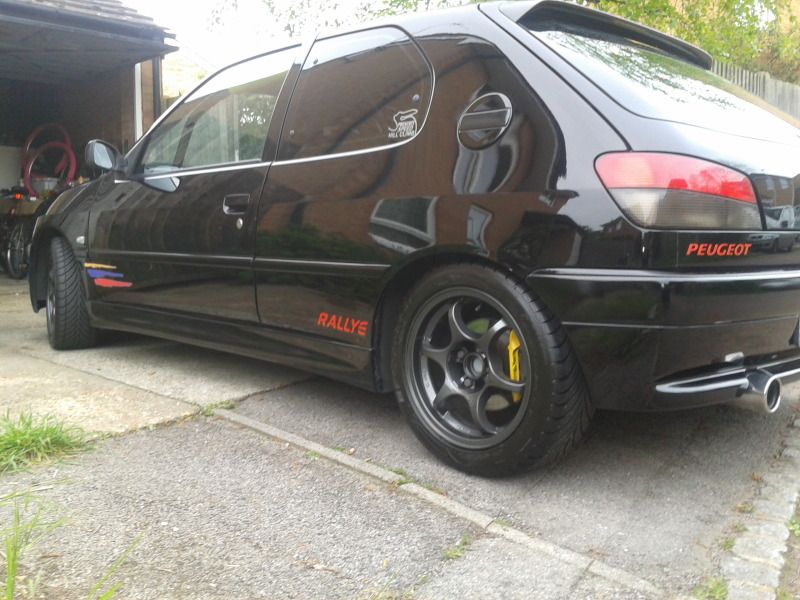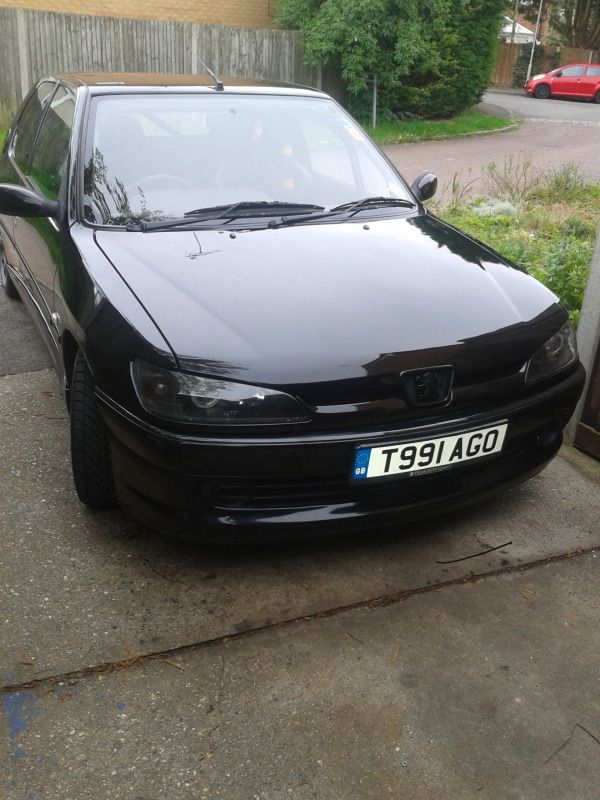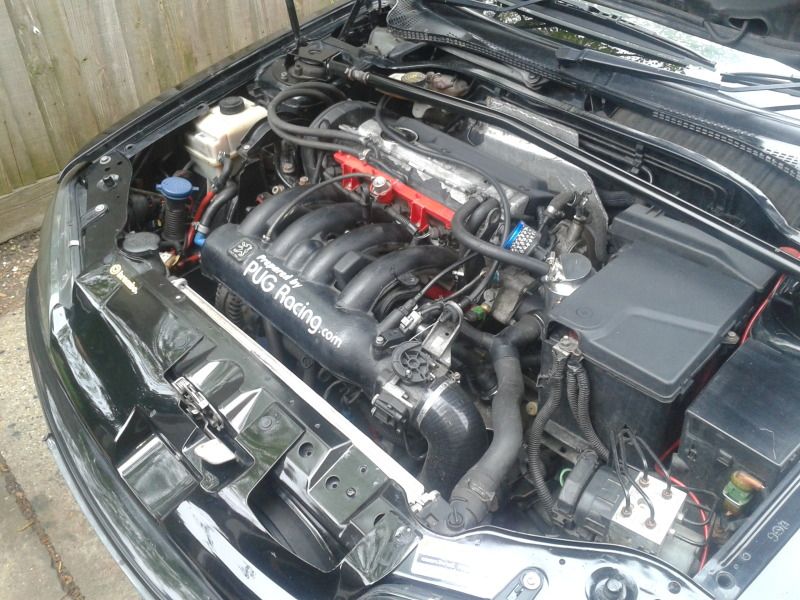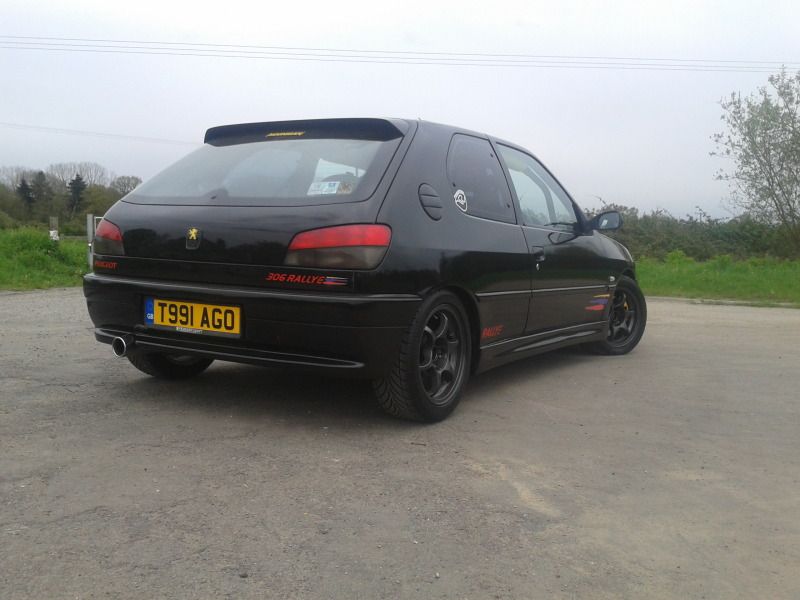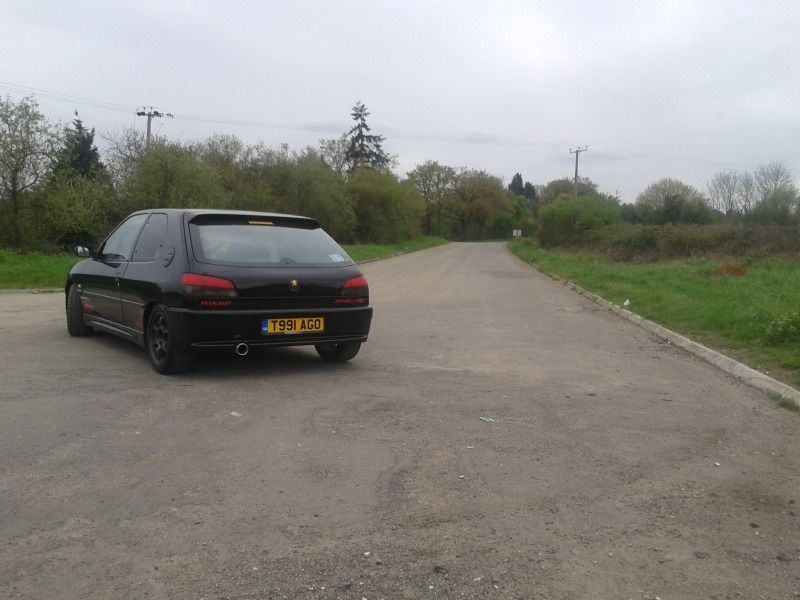 [img]http://i418.photobucket.com/albums/pp263/hovis16/2012-05-06143323-1.jpg[/img
306
Rallye
giving people a surprise because they think shes a 1.6 ;-) Silly people