The blower motor in the 396 is poorly designed and because of that, after a while they squeak. For those of you that can turn off your fans, it's not so much of a problem. If you have a 306 with "climate control" then you can never fully turn them off.
There is two solutions. First is turn the music up. Works well but not ideal if you have other people in the car to talk to. Second is whip it out and sort it out.
Because of the design, you will never repair it and it will start squeaking again but you can prevent it for a while!
Step 1:
Look under the dash on the passenger side. You will see a small hose coming from the side of the car to a little nipple. This nipple is on the blower motor. Remove the hose being careful not to break your nipple off. No one likes a broken nipple!
Step 2:
Remove the 4 t20 screws holding it in place. These can be a bit fiddly to do and I would suggest using torx drivers instead of torx sockets to make life easier.
Step 3:
Spin the base of the motor round till you can see the plug and unplug it. Now wiggle the motor out. Take it outside and turn it upside down and no doubt you will get a load of crap out of it.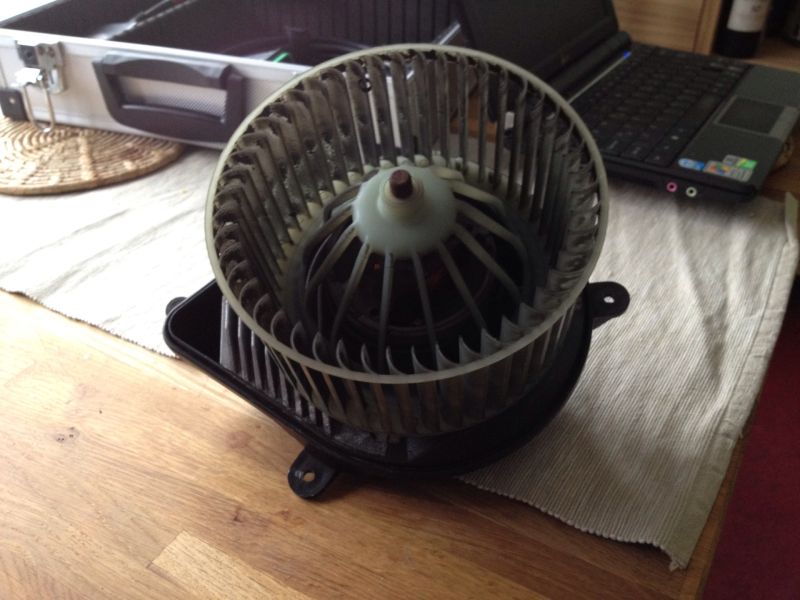 Step 4:
Take it inside, stick the kettle on and inspect the damage. I'm lucky as this fan is quite new (date stamped 2004 so obviously had a new one at some point). Grab the fins and wiggle too see if there is any play.
Step 5:
Flip it over and you will see two screws. Undo these and wiggle the fan out of the base. The base will also be full of crap so make sure you have something on the table. Not just that table cloth otherwise the mrs won't be happy!
Yes I do realise it says frape on the bottom of it!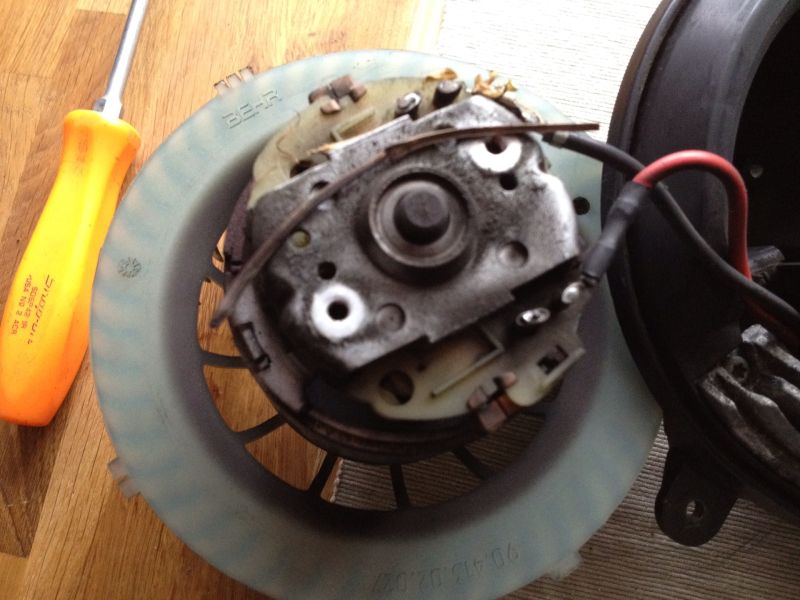 Step 6:
Unplug the 2 cables. (these are just spade connectors and you can't put them back the wrong way round so don't worry) and give the motor a good shake to clear out all the crap. If you have any air duster, this works well to get it all out from the motor brushes.
Step 7:
Take some white lithium grease and grease up the 2 "bearings" on the shaft holding the fan. This is what squeaks. Work it in a bit and you should feel it loosening up. Coat the two ends with white lithium grease. Try not to get any on the motor brushes!
Step 8:
Take back to the car, plug in and switch the car on. Don't hold the motor by the fins because it might hurt a bit!
Hopefully the fan will be a lot quieter than before. Let it spin for a bit then take it off and grease it up again.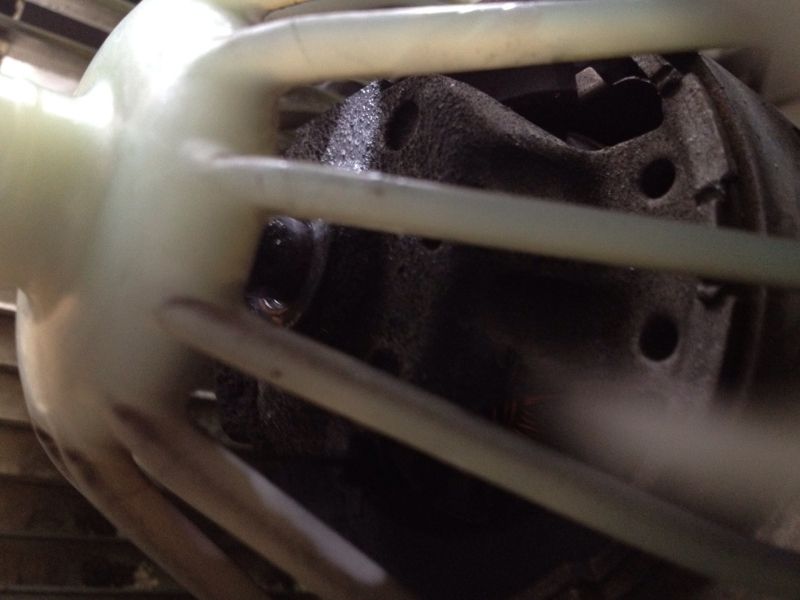 Step 9:
Refitting is a reverse of removal. Refit and turn the car on and put the fans on different settings. You should now have. Quiet fans!
As I said before, once the damage is done, it's done. You can't undo the damage unless you can get someone to rebuild it so it's best just to do this once a year to prevent more damage. If yours is really bad, it might be worth buying a new fan. Pattern ones can be had for abouts £100 but just remember to grease it all up before fitting!
Uk 306s didn't have a cabin filter and this is part of the reason for this damage. If you wanted, you could buy a cabin filter for a 306, and fix it over the air intake for the blower under the scuttle panel
Team Eaton
1999 China Blue 306 GTi6 - Eaton Supercharged - 214.5bhp 181lbft